Luna Skelton
---
Price List
icons
15/20$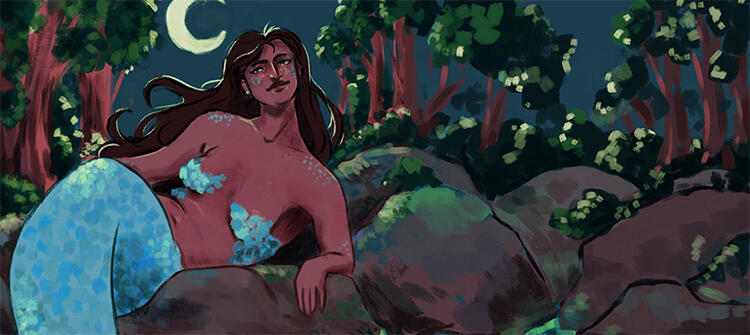 icon commission featuring either a redraw of a selfie, or a character of your choice. redraws are 15$ and character icons are 20$
painted busts
starting at 50$
painted busts are fully painted renderings of characters or people. they start at 35 USD though I may charge more for additional details.
sketches
starting at 15$ (10$ for black and white)
process
please email [email protected] with your commission requests. include the type of commission you would like along with as many reference pictures and descriptions as you want. after you pay me, i will start on your piece.
for painted pieces, i will send you a sketch for approval before moving on to painting.

rules
i will not draw anything sexually explicit, but nudity is okay
at this moment i am not drawing furry characters or mech characters
i reserve the right to refuse any commissions.

i am willing to discuss doing a piece for you other than the kinds listed. i have some experience with environments and illustrations as well as full bodied paintings. if you're interested in something not listed, email me and we can work something out.

feel free to contact me with any questions!
Mermay Commissions
6/8 slots remaining
Mermay commissions are back for 2021. This year i will be opening 8 slots, and profit will partially be going towards vet bills.
these are 25$ USD
If you are interested in getting one for yourself, please reach out to me on social media or email [email protected]
Rules:
contact me with the person or character you would like me to paint as a mermaid. this can be an original character, fanart of a character from media, yourself, or someone else

i will be taking payment up front. because of the heavily discounted nature of these commissions and the volume i usually take on, i retain a lot of creative freedom over these, and there will be no revisions or sketch approval. (of course, if i mess something major up, let me know and i will fix it)

pieces will be done first come first serve, these tend to have a quick turnaround time but i promise nothing except that they will be done by the end of the month.

one character per commission, with a simple background that I will decide on myself
examples